SEO automation takes your burden off your website through automating repetitive SEO processes, allowing your business to concentrate on the most critical projects in your digital marketing campaign.
Here we discuss the most relevant information about automation.
What is Seo Automation?
Which part of our website is to be automated seo monitoring?
Best automated seo tools for our website.
SEO automation refers to the systematization of Search engine optimization tasks using

SEO software or tools that simplify your campaign. You can reduce the amount you have to do manually for your business website, and it can also speed up your tedious and mysterious tasks. Although you cannot automate all aspects of SEO, automation can help you improve your website's efficiency using an important algorithm of google, which ranks your business website in the google search results (SERP), where you can grab more traffic through automated SEO monitoring techniques.
Which part of our website is to be automated?
In this section, you have to check your website's present condition and determine those factors to be automated. There are some points on how to check the automated factors.
Site Audit
Site Audit and monitoring is a crucial component of SEO you can automate by automated SEO tools.

It's easy to track the performance of your SEO campaign once it has been launched through a technical SEO agency. Who will help you to identify areas for improvement? It can be time taking if you rank your business manually. There are many components that you need to monitor on your website.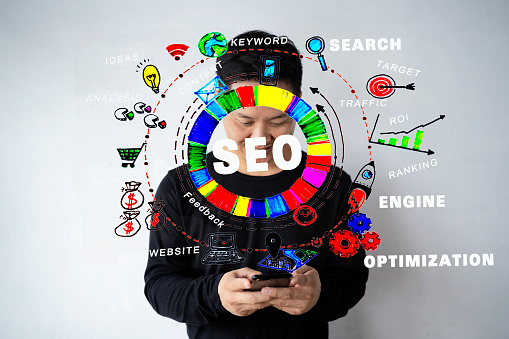 Site monitoring can help you track these elements:
Page loading time
Site uptime
Broken links
The site is working on mobile
Dead pages
Audit redirects
Duplicate content
Automation allows you to monitor all your pages from one location so that you can see their performance. Automation simplifies the process and will enable you to collect data to put it into action quickly. Different SEO software and tools are discussed in a fellow.
Backlink analysis
Backlinks play an essential part in any SEO strategy. They help increase trust and authority, which in turn leads to higher rankings. Monitor your backlink profile to ensure that you are getting high-quality hyperlinks to your page. Internal and external backlinks help to rank your website, and it is called off-page search engine optimization.
It can be challenging to keep track of all backlinks earned and monitor the pages you have on your website. Who is made more accessible by SEO automation? It is also imperative that you get a do-follow link from a high authority domain. More you get backlinks, your page authority (PA)and domain authority (DA) also Develop and rank.
Rank tracking
Rank your website on the google search engine result page (SERP) is one of the most critical priorities of Seo automate techniques. SEO is a strategy that helps you rank high in search engines for your target keywords. Therefore, search engine rank tracking is one of the most critical steps.
It cannot be easy to manually track the ranking of each page in search results when you have many pages. Furthermore, as you add more pages, it becomes more difficult.
An SEO automation tool like SE Ranking can be used to simplify the process and help you track your pages' ranks. You can keep track of all pages you have, old and new, to see how they rank over time.
Competitor monitoring
Search results rank you against many businesses. You need to be familiar with your competitors to develop strategies to beat them with SEO audit services with a technical SEO agency.
It can be challenging to keep track of all your competitors if you have many. Automating your competitor monitoring can help your company see which competitors you are facing and how to outrank them in the search.
Following feeds, we follow to outrank your competitor
Know which kind of keyword he uses
What type of bank links he gets
What are Domain authority and page authority of competitor site
How organic traffic he gets
Social sharing SEO Automation
Although social media shares don't directly impact essential SEO metrics, they are an essential factor in SEO. There are many opportunities on social media that can lead to SEO benefits.
These platforms allow you to gain followers that drive massive traffic to your site. They also expose your content and content to bloggers and niche experts. It maximizes the potential for backlinks. This technique helps you to get more organic traffic through different social media platforms.
Top 5 Best Automated seo tools for web business growth.
.
Some of the tools are free to use to some extent, but you have to buy their premium version for better improvement. These automation tools give you SEO audit service, solve all your queries, guide you on how to audit your site, and find your SEO ranking factors are follows
Technical SEO
Keyword research
Rank tracking
Content optimization
Backlink analysis
Video SEO
Link building
Site and page speed
Site security
Let's visit the Best affordable SEO Automation software and tools.
.
It is one of the best tools that exist in the best SEO automation world. This tool is widely used in keyword searching, in backlink creation in a single dashboard unit. It's effortless to use, despite being so comprehensive.
Price: $99 – $399 per month
If you are building a backing campaign for your website manually, that is not in use because without knowing where you get authority backlinks and either we get a blink is do-follow or not follow.
You have also get updated for the latest keywords searching for your business growth that is showing in a graph, and freemium tools give you all of this thing, but if you buy its premium version its gives you
How to find ranking SEO factors
SEO Basics Checklist
A Keyword Research Checklist
Technical SEO Checklist
On-Page SEO and Content Checklist
Off-Page SEO
SE Ranking allows you to automate everyday SEO tasks such as keyword research, backlink monitoring, and rankings supervision. It also enables you to analyze websites and perform website analysis. It provides insight into competitors' strategies and creates a plan on how to rank high with minimal investments. It gives you a detailed analysis of backlinks to your website as well as those of your competitors. You can check the cache copy to confirm that it provides 100% accurate data. You don't need any other tools because it is all-inclusive, the automated SEO software. Below are SE automated SEO monitoring Ranking's tool tasks.
Best automated SEO tools
Price: $39 – $189 per month for daily monitoring
Technical errors and status codes.
Meta tag and header information.
Website loading speed and suggestions for improvement.
Image analysis.
Internal links.
Marketing Plan
Flexible SEO reporting
Social Media Analytics and Management
Keyword Grouper
Competitive and keyword research
Backlink monitoring
With the help of these guidelines, you can rank your web business through SE Ranking Analyse in depth the quality and quantity of backlinks linked to your website as well as backlinks from your competitors. SE Ranking is the right tool for you if you need assistance in developing your marketing strategy and automated sep monitoring.
Ahrefs, the best SEO automation software suite, includes keyword research, link building, competitor analysis, and rank tracking. It also allows site audits. Ahrefs is primarily designed for professional marketers who lead your business; Ahref does all of the things that SEO automation software does and fulfills all the SEO automated sep monitoring requirements.
Price: $99 – $999 per month
Ahrefs allows you to see the backlinks of your competitors. It will give you more chances to find backlinks to your site. A detailed overview of your profile requirement will be provided, as well as an automated backlink analysis process for your company.
Ahrefs provides the deeply detailed information you need to make strategic plans and decisions. Through content explorer and keyword explorer, you can also learn from the best-performing content in your industry. Keyword explorer allows you to see that customers are looking for the best content that you find through Ahrefs.
So Ahref helps to rank by providing details SEO factors
New keywords you rank for
The extensive backlink analysis report
Lost backlinks from your site
Brand mentions of your business
Through Site Audit gets all present conditions of the site
Site Explorer gets spot all details
Keyword research tool provides competitor keyword analysis
URL rating
Overall, Ahref is the best Automation tool for both on-page and off-page Searching engine optimization for your website improvement, Best content strategies, and booster rank on the Google Search result page.
If you want to do your SEO, then screaming fog is the best crawler automated SEO software and provides SEO audit service because it crawls your website according to Google algorithms. This SEO analyst tool will also examine your page title, metadata, XML sitemaps and ensure it is optimized for search engines.
Screaming Frog's best feature is the ability to set up scheduled crawls that other users automatically perform.
SEO Automation
screaming frog spider
automated sep monitoring
Price: Free version available, $167 per year for the paid version
It finds out all the problems your website is facing and guides how to improve your website through better SEO automation software suggestions and improve your ranking.
Its freemium tool gives you many things that you don't need any premium version in the beginning, but if you have 100plus pages, then it is a better option to go for it
Broken links
Audit redirects
Duplicate content
Image analysis.
Internal links.
Plans Technical SEO
Flexible SEO reporting
Optimizing your SEO campaign is not enough. You should also pay attention to your social media campaigns. Although social media has no direct effect on your rankings, sharing your pages on Facebook can impact traffic to your site.
You need to ensure that you are doing social listening. For example, it is observing what your users have to say about your brand and how they interact with it. SentiOne will help you do this.
What types of tools can be used to find bloggers and content producers who are interested in your brand. This automated seo software tool allows you to connect with them and earn backlinks for your business.
SentiOne will notify you if anyone mentions your brand. You can view the posts that others have about your brand and decide whether it is worth reaching out with relevant content.
"sentione" -site:facebook.com -site:youtube.com -site:twitter.com
This tool is great for improving your backlink profile and earning better rankings in search engine results. It will allow you to reach your target audiences and uncover new sales opportunities. You can also use this opportunity to learn more about your audience with their best affordable SEO packages.
SEO analyst tool
Price: Book for a demo
Social Listening
Track online opinions and understand the needs of your audience
Online Data Analytics
Find the right insights and make data-driven decisions
Online Customer Service
Join online discussions and manage your brand's online reputation
AI Support Assistant
Empower your customer service team and increase the effectiveness
AI Bots – Chatbots and Voicebots
Exploit omnichannel client support and get the competitive advantage
AI Customer Service Automation
Scale your processes and join the AI revolution
"sentione" -site:facebook.com -site:youtube.com -site:twitter.com
conclusion
SEO is complex and challenging to master. There's no way to automate it all. You will still need to work hard and put in the time required to get the best results. You can, and should, invest in excellent tools to make your job easier and more efficient through SEO analysts.

SEMrush's keyword research tool is an excellent option for intelligent keyword research, while Ahrefs allows you to track down your backlinks easily.

Screaming Frog SEO Spider allows you to keep track of your site performance via in-depth crawling. It is an excellent tool for monitoring all your site metrics from one place.
All these tools have some extent of free version with affordable SEO packages.
Rank your website through SEO Automation tools.